Experience all the Major Sites of Rome including: the Colosseum, Vatican & Sistine Chapel, St Peter's Basilica  and also Popular Sites of the Trevi Fountain, Pantheon and the Spanish Steps
Privileged Express Entrance to all sites (Colosseum, Vatican and St Peter's Basilica)
Benefit by being on a private tour, that includes you're personally being taken care of, and the day is set to your pace
LET'S BEGIN WITH AN EARLY MORNING ENTRANCE TO THE COLOSSEUM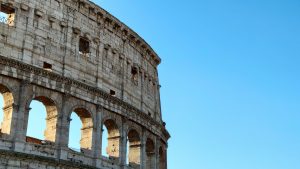 Your private full day experience of Rome will begin with a skip the line entrance to the Colosseum, Rome's most iconic site and today listed as One of the 7 Modern Wonders of the World.  Along with your English speaking private tour guide, you will hear the stories of the Gladiatorial combats and the Emperors who constructed the arena in a short time space.  Whilst remaining a testament to Roman architecture as the skeleton still remains, challenging the time itself.
DISCOVER BY FOOT, ROME'S MOST ICONIC SITES
After the Colosseum, together with your private tour guide you will jump on the subway line of Rome, now heading to a different zone and time period of the city, arriving first at the Spanish Steps.  From here will begin your vicarious "Roman Holiday" and you will be able to emulate the likes of Audrey Hepburn and Gregory Peck as seen in iconic blockbuster.   From here is the discovery of Rome by foot and an opportunity to breathe the city in, with its ancient cobblestones leading you to the sites of: the Trevi Fountain, the monumental column dedicated to Emperor Marcus Aurelius, the Pantheon and Piazza Navona.  The most famous sites of the city will be in the palm of your hand in a visually stimulating 2 hour walk, where your private tour guide will also provide as being your private photographer, snapping for you the memories of this unforgettable experience.
LUNCH BREAK IN A RESTAURANT
After the walking tour among Rome's highlights, time for a lunch break is provided. Your tour guide will suggest you more than one and reasonably priced restaurant in downtown Rome allowing you to choose the one that inspires you the most.  You will have enough time to enjoy your lunch in peace, and after approximately one hour the tour guide will come to pick you up again.
VATICAN MUSEUMS, SISTINE CHAPEL AND ST PETER'S BASILICA AT THE END
The third and final part of your Rome in One Day experience is the Vatican City.  With our skip the line direct entrance, we will immediately enter inside this very popular museum which increases its visitor numbers year after year.  The itinerary of the museum includes the most important galleries and artworks, with the Sistine Chapel as Grand Finale.  Once you are ready to say "goodbye" to Michelangelo's masterpiece another skip the line service will bypass you through a direct passage that leads you inside St Peter's Basilica.  Here you will see other masterpieces such as Michelangelo's "Pietà" statue, Bernini's high altar still used today by Pope Francis and other highlights too.
This incredible experience and all these sites included in just one day, for an unforgettable memory of Rome
You, your partner, friends or family will be the only exclusive guests of this priceless opportunity..
What's Included:
Privileged skip the line entrance to the Colosseum
Spanish Steps
Trevi Fountain
Monumental Column dedicated to Emperor Marcus Aurelius
Pantheon
Piazza Navona
1 Hour Lunch Break on your own
Privileged Skip the Line Entrance to the Vatican Museums
Sistine Chapel
Skip the Line Entrance to St Peter's Basilica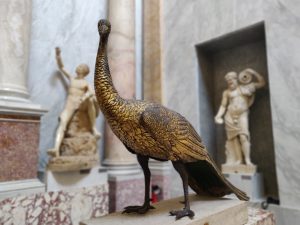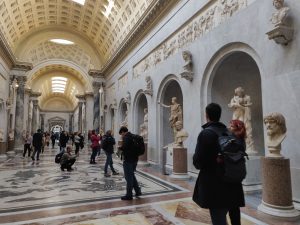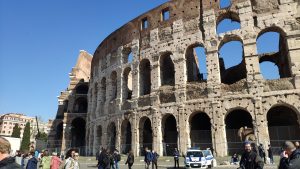 ---
PRICE
Only Private Tours
PRICE LIST FOR PRIVATE TOUR ALL INCLUDED
Private Tour for 1 person 400 euros
Private Tour for 2 people 450 euros
Private Tour for 3 people 500 euros
Private Tour for 4 people 590 euros
Private Tour for 5 people 670 euros
Private Tour for 6 people 750 euros
Private Tour for 7 people 810 euros
Private Tour for 8 people 870 euros
For groups larger than 8 people, please email us.
DURATION
8 1/2 Hours
OPERATING DAYS
Every day except sunday
START TIME
8:20 am
MEETING POINT
Central Rome, details provided after booking