Take this tour and get whisked off through the great highlights that the city of Rome has to offer. You will start your English speaking tour in Piazza del Popolo, visiting the iconic  Santa Maria del Popolo church, built in 1099 to purify that land from ghosts that were known to haunt the area! Snap a photo or take a selfie right in front of the Spanish Steps, throw a coin into Trevi Fountain, listen to Emperor Marcus Aurelius' story while marveling at the 2nd century AD marble column telling myriad a tale right in Rome's city centre. Find out why the Pantheon is so magnificent and, together with your fun, friendly, and knowledgeable English speaking tour guide, discover what you can find and see still today inside such a building. The city of Rome is an open-air museum, enjoy it and get the most from it! This tour ends in Piazza Navona, a beautiful and central square where your tour guide will easily point you to your next destination, a taxi stand or a bus stop, to return to your accommodation, or to just enjoy the piazza at you leisure, as the Romans do!
Sites Visited:
Santa Maria del Popolo Church (with Bernini and Caravaggio's artwork)
Mausoleum of Emperor Augustus & Ara Pacis (from outside)
Spanish Steps
Bernini's home (from outside)
Trevi Fountain
Column of Marcus Aurelius
Pantheon
Piazza Navona (end of the tour)
---
Storytelling Rome Tour: the Highlights
Take a walk through the Historical City Center of Rome and be dazzled and amazed by this open-air museum! Enjoy a stroll among highlights known world .. Read more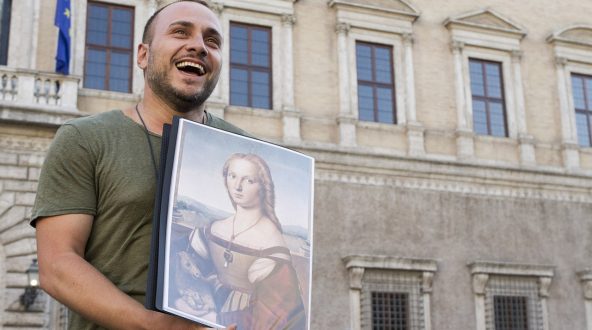 Scarlet Ladies Tour: Powerful Mistresses & Courtesans of Rome
Learn about 7 women and the choices they had to elevate themselves from poverty, or to have a voice in the Renaissance era. Come and discover why they.. Read more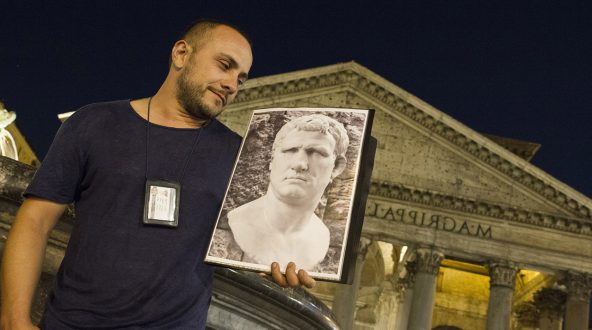 Julius Caesar & the Emperors' Nighttime Stories Tour
Enjoy this storytelling tour that captures the juicy scandals surrounding ancient Roman leaders, bringing their personal stories back to light. Did yo.. Read more
PRICE
30 euros per person. Group tours are up to 14 participants
(children under the age of 16 pay 20 euros)
PRICE LIST FOR PRIVATE TOUR ALL INCLUDED
Private for 1 person: 70 euros
Private for 2 people: 90 euros
Private for 3 people: 120 euros
Private for 4 people: 150 euros
Private for 5 people: 180 euros
Private for 6 people: 210 euros
Private tours are available every day. On a private tour you can decide your meeting time.
OPERATING DAYS
mon, tue, wed, thu
START TIME
morning tour 9:30 am
afternoon tour 5:00 pm
(only from June 1st to Sept 30th)
MEETING POINT
Central Rome, details provided after booking.