Not so many visitors are familiar with the Borghese Gallery. This place is the First Art Gallery in history of Western Civilization and back in the XVII Century, was undeniably the Most Important place in all of Europe. Even today, the gallery houses a smaller and way more elite collection than the Vatican Museums and offers the rare opportunity to see some of the world's most impressive masterpieces in their original setting. With works by Bernini, Canova, Caravaggio, Raphael and Titian it has a billing to rival the Louvre. Join us on a relaxed exploration of the Borghese Gallery. With an expert, English-speaking tour guide, you'll delve into the Borghese collection, seeing Bernini's "Rape of Persephone" and "Apollo & Daphne", Caravaggio's "David with the Head of Goliath'" to name but a few. Your guide will lead you through the rooms, explaining the beautiful paintings and sculptures you pass by, and revealing you the hidden and intriguing stories of how the incredibly powerful XVII Century pope's nephew Scipione Borghese, managed to acquire so many masterpieces, previously destined to other clients…..
Get Ready to be Amazed!!!!
Some of the Artworks included on the Tour
Caravaggio's Paintings: "David with the Head of Goliath", "The Virgin Mary & the Snake" "Saint Jerome", "Young Saint John the Baptist"
Bernini's Sculptures: "Apollo & Daphne" "David" "Rape of Persephone"
Titian's Painting: "Sacred and Profane Love"
Raphael's Paintings : "Young Lady with Unicorn", "Entombment of Christ"
Canova's Statue: "Paoline Bonaparte, Napoleon's Sister"
…and more…
---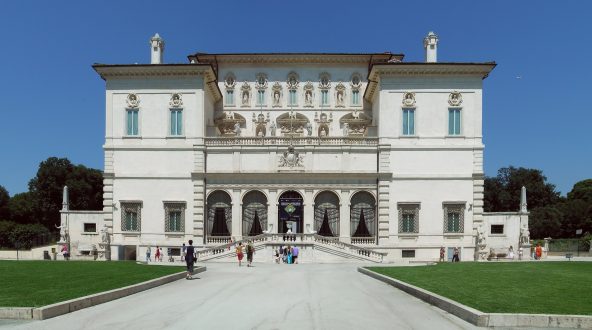 Borghese Gallery Private Tour
This is Rome's most renowned museum, an incredible Gallery that houses priceless artworks from great artists such as Bernini, Titian, Raphael and Cara.. Read more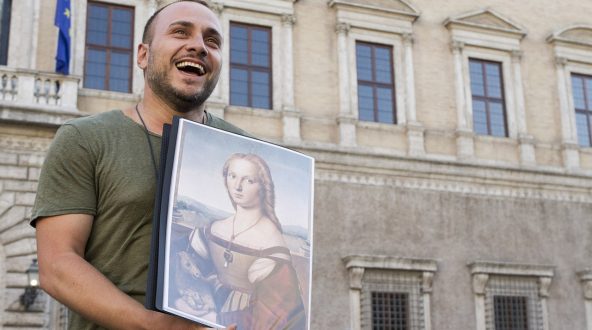 Scarlet Ladies Tour: Powerful Mistresses & Courtesans of Rome
Learn about 7 women and the choices they had to elevate themselves from poverty, or to have a voice in the Renaissance era. Come and discover why they.. Read more
Ostia Antica Half Day Walking Tour
Acclaimed as the "Better Pompeii", Ostia Antica offers a fascinating insight into life in the Roman Empire when it was at its peak. Take in the fresh.. Read more
PRICE LIST FOR PRIVATE TOUR ALL INCLUDED
PRICE LIST FOR PRIVATE TOURS ALL INCLUDED:
Private for 1 person: 120 euros
Private for 2 people: 150 euros
Private for 3 people: 190 euros
Private for 4 people: 230 euros
Private for 5 people: 270 euros
Private for 6 people: 310 euros
For groups larger than 6 participants, please email us
All prices are inclusive of the entrance fee for the Gallery
OPERATING DAYS
Every day but monday
START TIME
Choose Your Start Time:
1) 10:30 am
2) 12:30
3) 4:30 pm
NOTE: The Borghese Gallery tickets sell out quickly. When you book for this tour, please also select an alternative Start Time or an alternative Day, in preparation for the possibility that the Borghese Gallery is sold out.
MEETING POINT
Central Rome. Details provided after booking (Additional meeting time and location details will be provided after booking.)
NOTE
English speaking tour guide, expert of roman art history